Importance of travel accessories is increasing in today's fast-paced and technology-driven world. A report by Allied Market Research estimates that the global smart luggage market will reach $2.9 billion by 2025, driven by the growing need for convenience and security among travelers.
Traveling can be an exhilarating experience, but it's important to be prepared with the right gear to ensure a comfortable and hassle-free trip. Whether you're a frequent flyer or a first-time traveler, having the right accessories can make all the difference in your journey. Knowing what to buy can be difficult with so many choices available. That's why we've compiled a list of the top 5 must-have traveling accessories of 2023 based on the latest trends and customer reviews on Amazon.
Pack your bags and get ready to discover some exciting new travel gear!
Our Top Picks
Best Travel Neck Pillow: Trtl Pillow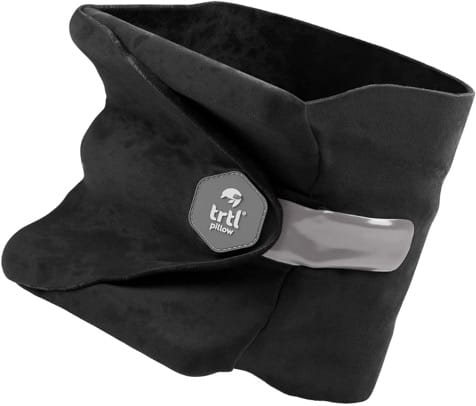 One of the must-have travel accessories of 2023, is the Trtl Pillow, a scientifically proven neck pillow that provides ultimate support and comfort for napping on long flights or car rides. Its unique, patented design allows for easy adjustments to achieve top-level comfort, while the internal support system keeps your head and neck upright to prevent aches and pains upon waking.
With its super soft fleece, plush cushioning, and cozy shoulder support, the Trtl Pillow offers a real sleeping experience during lengthy flights, allowing you to arrive at your destination feeling refreshed and ready to go. And weighing in at only 4.5oz with a compact design, the Trtl Pillow can easily be attached to the outside of your backpack or luggage without feeling weighed down. Plus, unlike traditional U-shaped pillows, the Trtl Pillow is machine-washable and fast-drying, ensuring that it stays fresh and clean for your next adventure.
Why We Recommend It
Provides ultimate support and comfort for napping on long flights or car rides.
Machine-washable and fast-drying, ensuring that it stays fresh and clean for your next adventure.
Internal support system keeps your head and neck in an upright position to prevent aches and pains upon waking.
Things to Keep in Mind
Specifications
| | |
| --- | --- |
| Price | $60 |
| Dimensions | 7.48 x 7.48 x 3.74 inches |
| Material | Polyester |
| Weight | 4.9 ounces |
| Special features | Portable, Lightweight, Washable |
Best for Long Flights: Sony WH-1000XM5 Wireless Industry Leading Headphones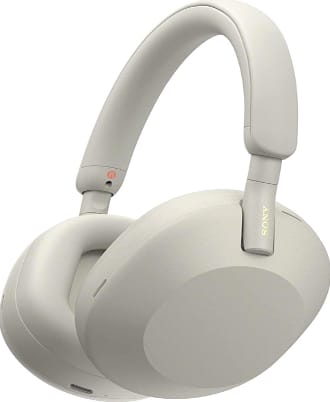 Experience the ultimate in immersive sound and noise-cancellation technology with the Sony WH-1000XM5 Headphones. With an industry-leading noise-cancellation system that uses two processors to control eight microphones, you can enjoy unprecedented noise cancellation in any environment. Additionally, for an even more customized experience, the noise-cancellation is automatically optimized with the Auto NC Optimizer based on your wearing conditions and surroundings.
The Sony WH-1000XM5's new Integrated Processor V1 was expertly engineered to offer stunning sound quality that will astound you. Crystal clear hands-free calling is made possible with the four beamforming microphones, which provide precise voice pickup and advanced audio signal processing. Likewise, you can enjoy your music and conversations without worrying about running out of power thanks to the up to 30 hours of battery life and quick charging, which provides 3 hours of playback with just 3 minutes of charge.
The headphones are ultra-comfortable, light, and have soft fit leather that will make you forget you're wearing them. They have been designed with your comfort in mind. You can pause, play, skip songs, control volume, engage your voice assistant, and accept calls with just a tap or swipe due to the intuitive touch control settings. Additionally, the Speak-to-Chat and Quick Attention modes let you pause your audio and let in ambient sound with just a simple vocal command or touch, adding even more convenience to daily life.
Why We Recommend It
Industry-leading noise-cancellation system with two processors controlling eight microphones.
With a battery life of up to 30 hours and quick charging, you can stream for 3 hours after just 3 minutes of charging.
Calling hands-free in pristine clarity with four beamforming mics
Things to Keep in Mind
High price point compared to other noise-cancelling headphones on the market.
Specifications
| | |
| --- | --- |
| Price | $398 |
| Dimensions | 8.85 x 3.03 x 10.36 inches |
| Connectivity | Bluetooth |
| Weight | 8.8 ounces |
| Batteries | 1 Lithium Polymer batteries required. (included) |
Best Power Bank: Anker 337 Power Bank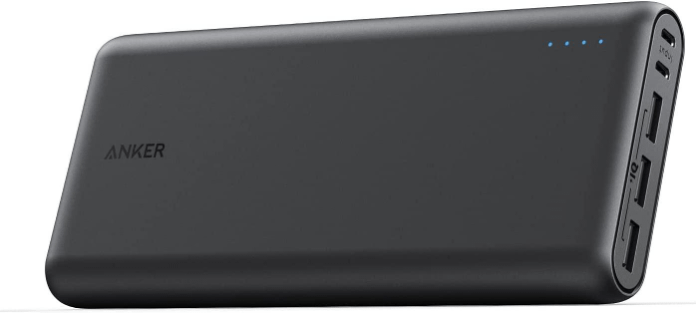 Introducing the Anker 337 Power bank – your ultimate on-the-go power source. With a colossal cell capacity of 26,800mAh, most phones can be charged more than six times, tablets at least twice, and any other USB gadget several times. Never run out of battery while traveling, camping, or on long flights again.
Three devices can be charged simultaneously using the PowerCore 26800's three USB output connections, PowerIQ, and Voltage Boost technology from Anker. Despite not being Qualcomm Quick Charge compliant, the gadget still charges your devices quickly. Additionally, the device comes with two Micro USB cables for simple charging, and using both input ports, takes the power source just over 6 hours to fully recharge. Although the wall adapter is not included, you can use any existing wall charger with the gadget.
The PowerCore 26800 is designed to keep up with your fast-paced lifestyle. Its sleek, portable design allows you to take it with you wherever you go, and its durable build ensures that it can withstand rough handling. Along with your purchase, you also get a secure 18-month warranty and helpful customer support. Although the USB-C cable and the Lightning cable for iPhone/iPad are sold separately, you can rely on the Anker PowerCore 26800 portable charger to deliver dependable and quick charging while you're on the go.
Why We Recommend It
Large capacity battery with a 26,800mAh capacity that can charge most mobile devices over 6 times and tablets at least twice.
Anker PowerIQ and Voltage Boost technology is integrated into three USB output terminals to allow for simultaneous charging of three devices.
Sleek and portable design with durable build and worry-free 18-month warranty
Things to Keep in Mind
Not compatible with Qualcomm Quick Charge
Specifications
| | |
| --- | --- |
| Price | $70 |
| Dimensions | 7.1 x 3.2 x 0.9 inches |
| Connector Type | USB, Micro USB |
| Weight | 1.1 pounds |
| Batteries | 1 Lithium Polymer batteries required |
Best Travel Adapter: Universal Travel Power Adapter – EPICKA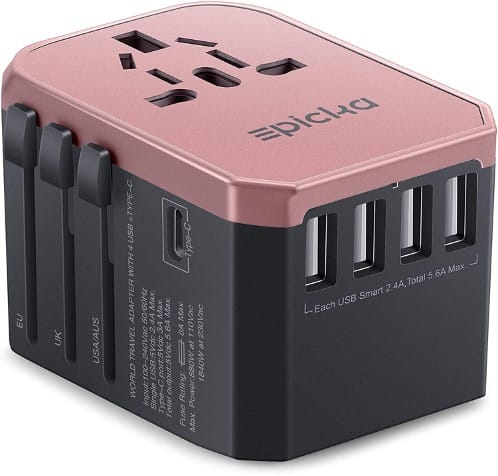 Universal Travel Power Adapter – EPICKA is the ultimate travel accessory for anyone who needs to charge their devices on the go. This adapter's versatility makes it the ideal trip companion for over 150 nations, including the US, EU, AU, and UK. Please keep in mind that the adaptor is NOT a voltage converter, so make sure your devices support dual or variable voltage.
With 4 USB and 1 Type-C ports, and 1 AC socket, you can charge up to 6 devices at once with lightning-fast speed. The adapter is compatible with all USB devices, including iPhone, Samsung, tablet, and digital cameras.
Safety is a top priority with the EPICKA power adapter. It has an 8A excessive dual fuse, safety shutters, and a plug lock mechanism, and it is ROHS, CE, and FC certified. Electrical discharge current and voltage are not converted.
We swear by the quality of our merchandise and provide a 30-day money-back guarantee as well as limited warranty of one-year. If your adapter has any problems, we will repair it without charge or give you a new one. Get the Epicka Wall Charger right away to remain connected while traveling.
Why We Recommend It
Charge up to 6 devices simultaneously with lightning-fast speed!
Prioritize safety with its certified features!
Things to Keep in Mind
Make sure your gadgets are dual- or variable-voltage compatible because it is not a voltage converter!
Specifications
| | |
| --- | --- |
| Price | $23 |
| Dimensions | 2.8 x 1.97 x 2.05 inches |
| Colors | Rose gold, grey, space grey, white + grey |
| Weight | 5.1 Ounces |
| Plug format | Type C |
Best Travel Suitcase: Samsonite Omni PC Hardside Expandable Luggage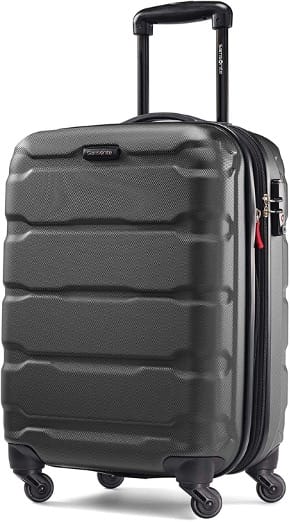 Introducing the Samsonite Omni PC Hardside Expandable suitcase, the perfect companion for those who want to stay light while traveling domestically. With its 20″ spinner design, which optimizes packing capacity and satisfies most carry-on size requirements, you can take everything you need for your journey without having to deal with the hassle of checking the luggage.
Crafted from micro-diamond polycarbonate, the texture of the luggage is extremely scratch-resistant, ensuring that your luggage remains beautiful trip after trip. Additionally, you can journey in comfort thanks to a 10-year limited warranty against flaws in components and workmanship.
The side-mounted TSA locks on the Samsonite Luggage suitcase serve as a theft deterrent and guarantee that only you or a TSA employee will have easy access to your valuables while you're traveling. It is simple to move around crowded areas and bustling airports thanks to the four oversized, multidirectional spinner wheels.
The book opening case has a mesh divider, cross buckles, and a modesty pocket in the main area. It also has an expansion function that enables you to pack more stuff while compression maintains the neat pressing of your clothing.
The push-button locking handles make it easy to maneuver the suitcase when extended and store it neatly inside when not in use. Whether you're traveling for business or pleasure, the Samsonite Omni PC Hardside Expandable suitcase is the perfect companion for your next trip.
Why We Recommend It
Extremely scratch-resistant micro-diamond polycarbonate is used in its manufacturing.
The side-mounted TSA locks offer additional security for your belongings.
Things to Keep in Mind
The luggage does not have a built-in luggage tag.
Specifications
| | |
| --- | --- |
| Price | $115 |
| Dimensions | 9.5 x 15 x 22 inches |
| Colors | Black |
| Weight | 6.8 pounds |
How We Select Products for You?
We understand the importance of having the right travel accessories to make your journey comfortable and stress-free. We follow a rigorous process that included extensive research and testing to select the best travel accessories for our customers. We survey the market to find the latest and most innovative travel accessories and carefully evaluate each one based on factors such as durability, functionality, and user-friendliness. Our team of experts then put each product to the test, rigorously evaluating them in real-life scenarios to ensure that they met our high standards. Through this process, we select the best travel accessories that will enhance your journey and make your travel experience enjoyable.
Buying Tips and Guide
Buying travel accessories can be overwhelming, especially with so many options available in the market. However, with the right tips and guidance, you can make an informed decision and select the best accessories that suit your travel needs. Always consider the purpose of the accessory and ensure that it will enhance your travel experience.
Never ignore the quality of the product while buying. Travel accessories that are made of durable materials and are designed for longevity are essential, especially if you travel frequently. Choose accessories that are easy to use and maintain, as this will save you time and effort during your trip.
When shopping for travel accessories, it's also important to consider your budget. Set a budget and stick to it, but don't compromise on quality. Look for deals and discounts that can help you save money while still getting a quality product. Additionally, read reviews and customer feedback to learn about other travelers' experiences with the accessory. This will help you make an informed decision and ensure that you purchase an accessory that meets your needs and expectations.